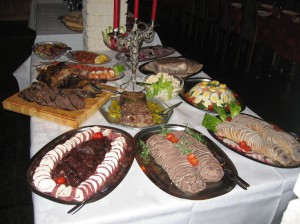 We are serving meals based on reindeer meat, King Crab, salmon, seafish and more.  Both traditional and untraditional meals.
Our café have place for 60 guests. We can arrange full board or half board if wanted during your stay.
In the salmon season from 1.of June to the end of August we have open every day.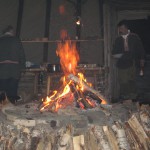 To be ordered; A meal in a good atmosphere in our large Sami tent, can be combined with Sami cultural events.