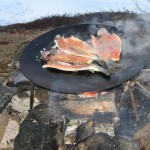 Do you want an fishing adventure in peaceful nature? We have cabins for you in the mountain.       
E-mail: info@neidenfjellstue.com
And why not try icefishing? A good fishing season in our region. Icefishing season lasts 4-5 months, ending in the beginning of May.
In February, when the days are getting lighter and longer, then the best ice-fishing season has started. One day fishing, a weekend package, or a week long trip can be arranged. Ice fishing trips may also be featured as a sideline while enjoying other winter activities. We can transport you to the lakes and cabins with snowmobile and sledge, or we can on request arrange dogsledding for you. Guided- and non-guided tours.
We have mountain cabins in 4 different places in the wilderness. All places excellent for fishing, both summer and winter. During the summer you can fish all night under the magical midnight sun. Our mountain cabins, all with outdoor sauna, and place for 5 persons: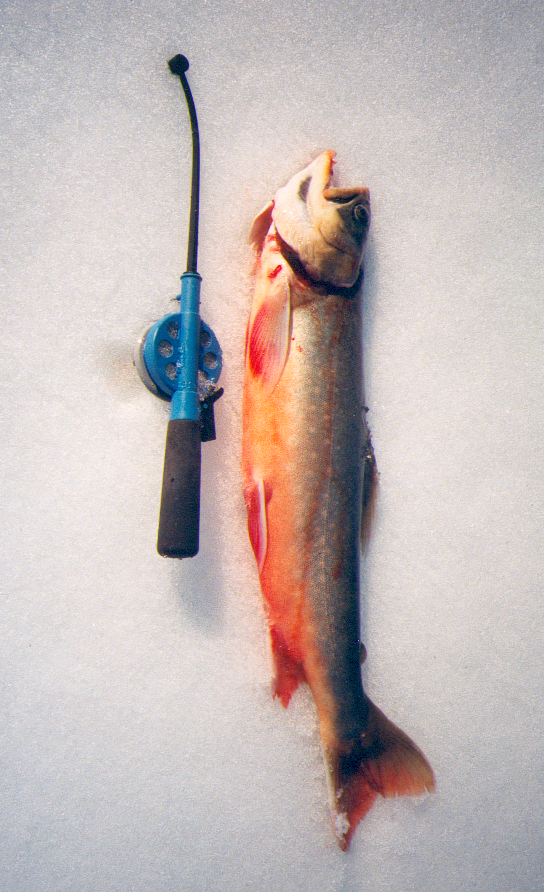 Galsicabin: Trout and Arctic charr.
Blautmyra: Grayling in the lake next to cabin, trout and Arctic charr can be captured in lakes not far from the cabin.
Kivisaari: Comes with pikes and grayling. In the Gallok river not far from the cabin, you can fish for trout.
Haukijärvi: Trout and burbot in the "cabinlake". More lakes 2 km from the cabin. This cabin is not the best for fishing tours, but it is located in a terrific terrain and if you want to go from cabin to cabin this is a natural place to stop for a night.